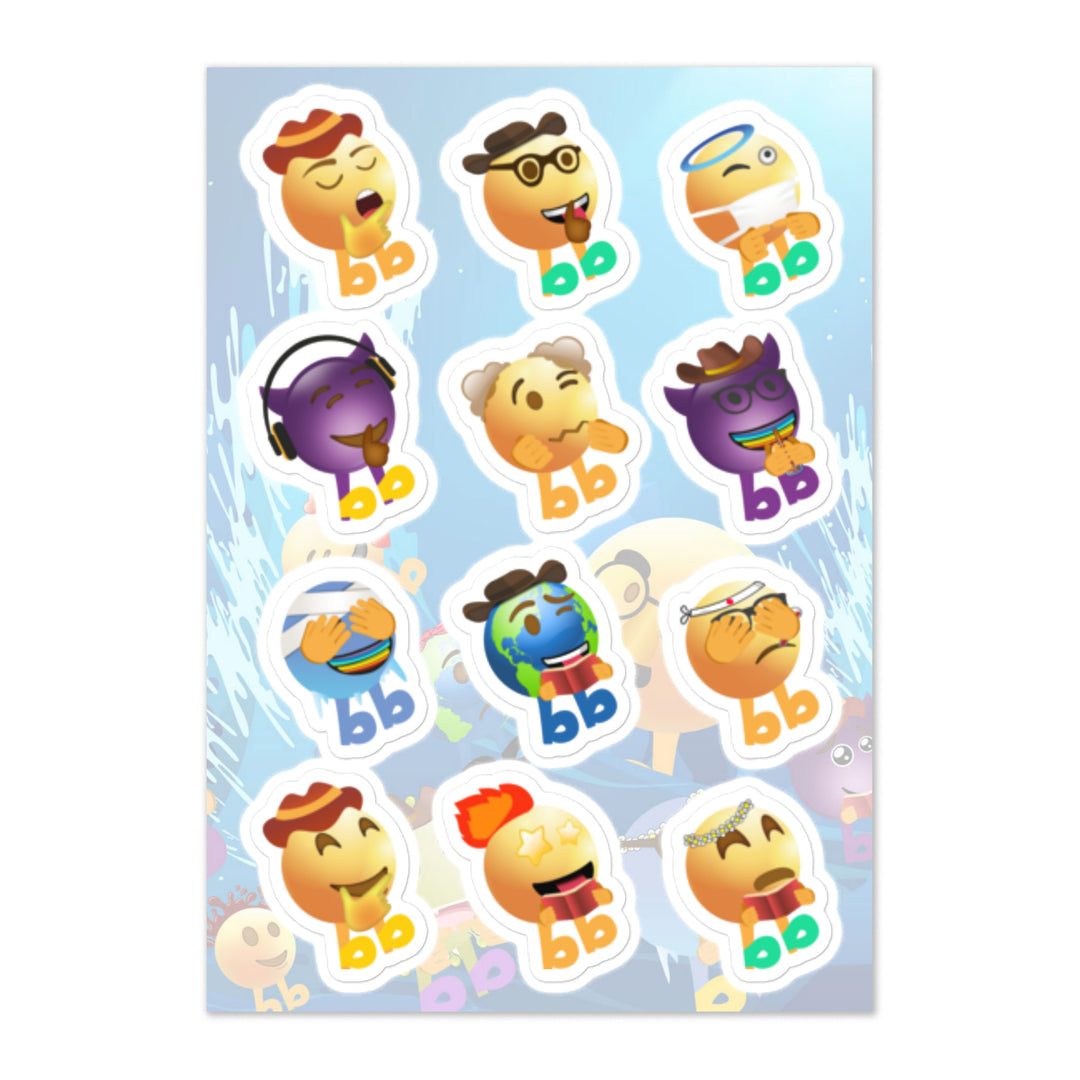 Personalize your belongings with these Megabb glossy stickers. They are specially designed to give your favorite items like a notepad, laptop, or phone case an extra glow and personal touch. Additionally, these stickers come in a combination of designs, including Emojibb, Evilbb, Virusbb, and Earthbb. This variety makes it easy for you to choose the perfect match for your style and preferences.

Their small size makes them versatile and perfect for placing in any space or object. Moreover, these stickers are crafted from high-quality materials, ensuring they are durable and long-lasting. They won't peel, fade, or crack easily, even with regular use or exposure to environmental elements.

In summary, these glossy stickers are an excellent way to add a personal touch to your belongings. Their versatility, durability, and variety of designs make them perfect for anyone looking to express their personality.
Film type: MPI 3000 Gloss HOP (EU), Promotional Monomeric PVC (US)
0.12″ (0.3 cm) white sticker border
Size: 5.83"x8.27" (14.8x21cm)
Glossy finish
Fast and easy application
2–3 year durabilityIndoor use
Blank product sourced from Japan
Don't forget to clean the surface before applying the stickers.
Usually, it takes 3–7 days to fulfill an order, after which it's shipped out. The shipping time depends on your location, but can be estimated as follows:
USA: 3–4 business days
Europe: 6–8 business days
Australia: 2–14 business days
Japan: 4–8 business days
International: 10–20 business days